Celtic Bank Joins the Utah LGBTQ+ Chamber in Presenting a "Utah Small Business Micro-funding Panel"
Over the past several years, Celtic Bank has been working with local Chambers of Commerce, the Suazo Business Center and the Lassonde Entrepreneur Institute at the University of Utah to develop micro and pathway loan programs. These programs address unmet business credit needs in our community and help underserved businesses make the journey to becoming fully bankable. LGBTQ+ businesses and consultants attended the panel on February 25, and Celtic Bank representatives presented and answered questions alongside representatives from Zions Bank and the Utah Microloan Fund.
Community Spotlight Campaigns
In 2021, First Community Bank ran its annual Community Spotlight Campaign. For every checking account opened, the bank donated $20 on behalf of the customer to a non-profit from Northern Utah. Over the course of the year, $36,180 was donated to the following organizations: Safe Harbor Crisis Center, People Helping People, Wasatch Community Gardens, and Open Doors.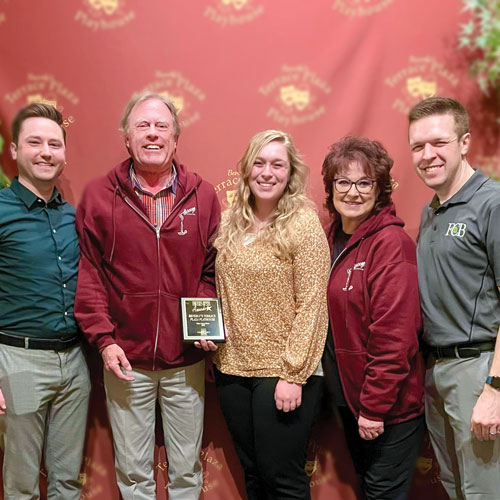 First Community Bank Sponsors the First Annual Community Favorite Business Awards
FCB launched a new program called the Community Favorite Business Awards, designed to recognize and give back to businesses in northern Utah that go above and beyond to help build their community. Community members, customers, employees nominated businesses, and a panel of representatives from Box Elder, Weber, Morgan, Davis, Salt Lake, and Summit Counties selected the winning businesses. Award recipients were selected based on their contribution to the communities they serve, and each winning business received an exclusive marketing package provided by FCB. To see a list of the winning businesses, visit fcbutah.com.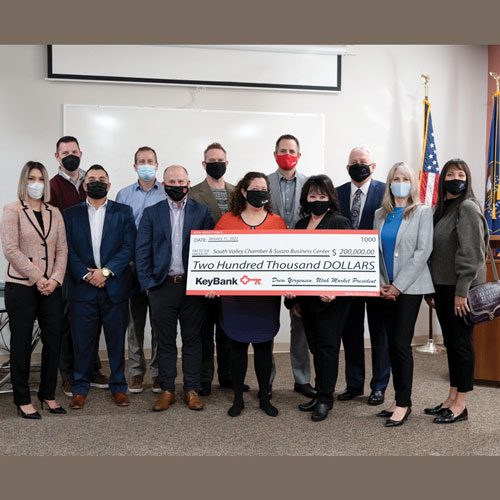 KeyBank Funds South Valley Chamber and Suazo Business Center Business Accelerator With $200,000 Grant
KeyBank, the South Valley Chamber of Commerce, and the Suazo Business Center have announced a $200,000 grant to continue the Chamber's small business growth and workforce development program for the next two years while introducing the same program for Spanish language participants through the Suazo Business Center.
The KeyBank Business Accelerator is a hands-on program for existing business owners that provides the knowledge and know-how to create and manage a customized, three-year strategic growth plan. The 10-week program is designed to help small- to mid-sized business increase their capacity for growth through education. The program is unique in that it teaches entrepreneurs skills in finance, marketing, sales, and human resources, while also connecting them to a network of local business leaders and entrepreneurs.
The grant also provides the funding for the program and all supporting materials to be translated and delivered in Spanish through the Suazo Business Center beginning in 2022. Participants in both the Salt Lake City and Ogden areas will have access to the Spanish programming.
Nelnet Bank Uses Technology to Unify Platforms, Deliver a New Immersive Experience
Since Nelnet Bank launched in 2020 with a student loan refinance program, the company has focused on what college-bound customers want and need — a streamlined, informative, and immersive borrowing experience throughout their college journey.
As part of this project, Nelnet Bank hand-picked the top tools available to the industry — from API-first bank cores to modern cloud-based environments — and brought them together to develop a modern, scalable, and secure experience that lets customers manage their loans from a native app. The application is nature-themed, with loan products and financial guidance available for exploration within the woods to keep true to the company's Utah roots.
This new immersive school loan lending experience launches later in 2022. It will serve as the backbone for future Nelnet Bank products, including a new online loan application experience and deposit products.
SMALL BUSINESS ADMINISTRATION LENDER AWARDS CEREMONY
Zions Bank, Cache Valley Bank, JP Morgan Chase Bank, WebBank, Celtic Bank, and Mountain West Small Business Finance were recognized with SBA Lender Awards for their PPP and lending efforts over the last two years. UBA President Howard Headlee delivered the keynote address at the March 2 breakfast in Salt Lake City, thanking all those in attendance. "We understand the importance of small businesses, as they employ over half the state," he said. "And so few were prepared for such a disruption, but you didn't panic. You dug in and worked around the clock to save business, families and our communities."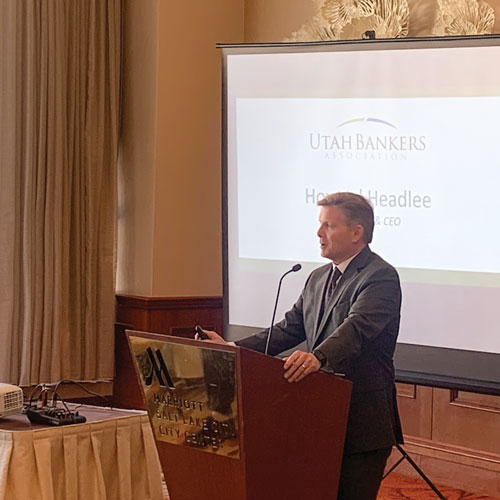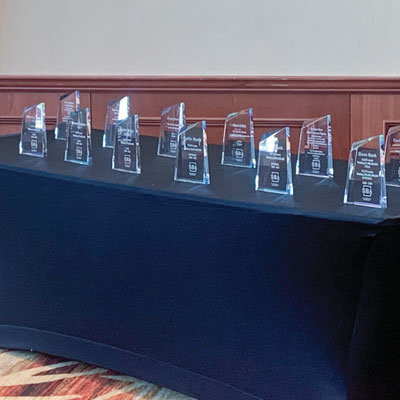 TAB Flow Checking Account to Provide Stock Rewards for Customers' Day-to-Day Spending
TAB Bank recently announced TAB Flow, a new checking account that offers customers fractional stock rewards of up to 1% of every eligible purchase they make. TAB has partnered with Bumped — a leading tech company on a mission to create an ownership economy — to leverage Bumped's stock reward platform to enable customers to make their day-to-day spending work for them in the ownership economy.
With TAB's new accounts, customers can sign up for TAB Flow in minutes, with no minimum balance or overdraft fees. Fractional stock rewards are automatic for eligible purchases. Customers simply use their debit cards on daily transactions to build a stock portfolio of some of the world's most popular brands. TAB Flow can provide a simpler, safer path to investing by allowing customers to build up stocks in these companies, providing an upside that traditional cash rewards can't match.
Customers build up stock rewards through the TAB Flow and TAB Flow+ accounts. With Flow, account holders earn 0.5% in rewards through qualified purchases with their debit card at six well-known companies. For $5 per month, customers can join Flow+ and receive stock rewards of up to 1% from a group of 20 major companies for qualified debit card transactions. With Flow+, most debit card purchases receive stock rewards, whether they are made at those brands or elsewhere. More details are available at go.tabbank.com/flow.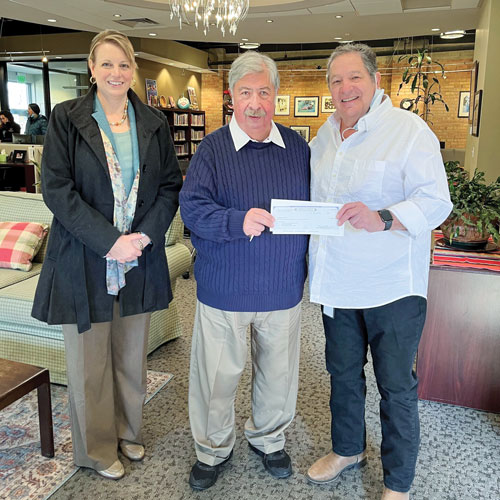 Zions Bank Donates to Head Start Programs
Zions Bank recently presented a total of $10,000 in donations to Centro de la Familia in Utah and Western Idaho Community Action Partnership to support their Head Start programs. The funds were generated through a recent Zions Bank campaign where for each qualifying transaction made by a Zions Bank client, $1 was donated to the programs.
Community Engagement and Responsibility Director Robert Rendon and Program Administrator Stephanie Tobey presented a check for $7,500 to Centro de la Familia CEO and Head Start Director Gonzalo Palza. Fruitland Branch Manager Anne Wickersham presented a check for $2,500 to WICAP CEO Heidi Caldwell.
Centro de la Familia is a nonprofit organization that promotes healthy and engaged communities by advocating for children's educational success. WICAP provides education, family development, employment, and financial stability support services to low-income individuals and families.
Natural History Museum, Zions Bank Bring 'Uniquely Utah' Exhibit to Utah Communities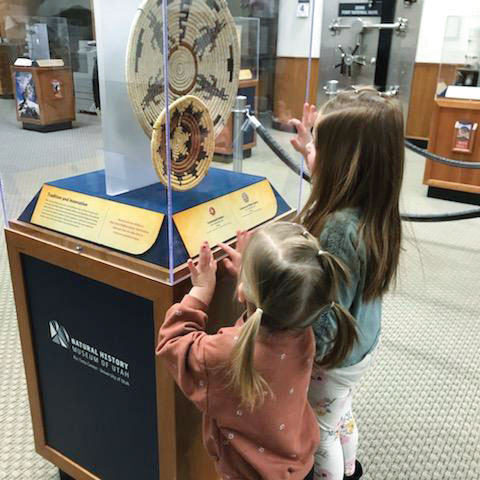 From Kamas to Blanding, the Natural History Museum of Utah's "Uniquely Utah" exhibit is making a multi-county tour across Utah in 2022, stopping at a different Zions Bank branch each month as part of the "Traveling Treasures" program. The "Uniquely Utah" exhibit, which is free and open to the public, showcases a collection
of these natural and cultural wonders from around the Beehive State.
A long-time partnership between the Natural History Museum of Utah and Zions Bank, "Traveling Treasures" brings natural history collections and research to Utah's diverse communities. Each year, a team of educators, exhibit designers, bankers, and museum volunteers create a new traveling exhibit that explores a unique aspect of natural history in the state, region, and beyond.