Congratulations to the 2022 graduates of UBA's Executive Development Program, honored this year at the Bank Executive Winter Conference at the Little America Hotel on Dec. 2, 2022. This was the 10th group to go through the program, and this year's class of 41 joins an elite group of 299 EDP alumni throughout the state. We are excited to watch them lead the industry into a very bright future!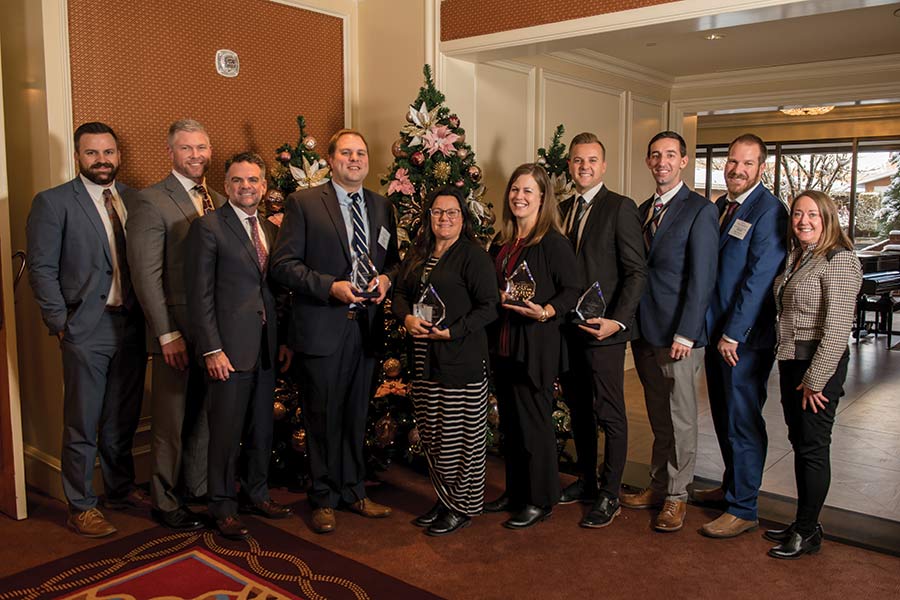 Steve Alsup
Regional Banking Senior Manager, Wells Fargo
Destinee Anderson
VP BSA & OFAC Officer, First Community Bank
Blaine Bitton
Controller, Optum Bank
Jenny Bressler
Training Director, Central Bank
Tim Brosnan
VP, Director,Portfolio Management, FinWise Bank
Matthew Brunson
Senior Vice President, Strategic Partnership Platforms,
TAB Bank
Raphael Chibota
Enterprise Risk Analyst, Glacier Bancorp
Jake Christensen
Corporate Relationship Manager, Zions Bank
Chris Comber
VP of Credit Administration, FinWise Bank
Brad Dissinger
VP of Credit Administration, FinWise Bank
Steven Drakulich
VP, Community Banking Manager, Hillcrest Bank
Casey Dyreng
VP/Lending Manager, State Bank of Southern Utah
Eli Farnsworth
Operations Manager, First Utah Bank
Alan Garcia
SVP, Commercial Credit Operations,
Underwriting Manager, Celtic Bank
Breann Garfield
AVP Consumer Lending, First Community Bank
Luke Harrison
Business Development Officer,
State Bank of Southern Utah
Tyler Heaps
Mortgage Dept Manager, Vice President, Central Bank
Cindee Himelright
VP, Portfolio Manager – Residential Construction & Consumer, Bank of Utah
Angie Hunter
AVP Account Operations, TAB Bank
Ryan Kendrick
Director, Credit Policy and Governance, WEX Bank
Kraig Kerr
Associate Vice President Data Services, TAB Bank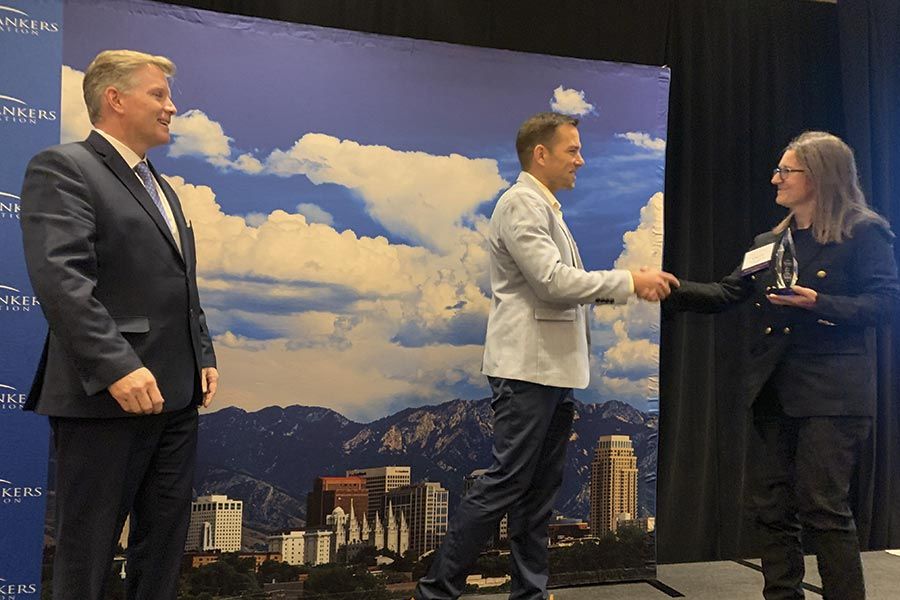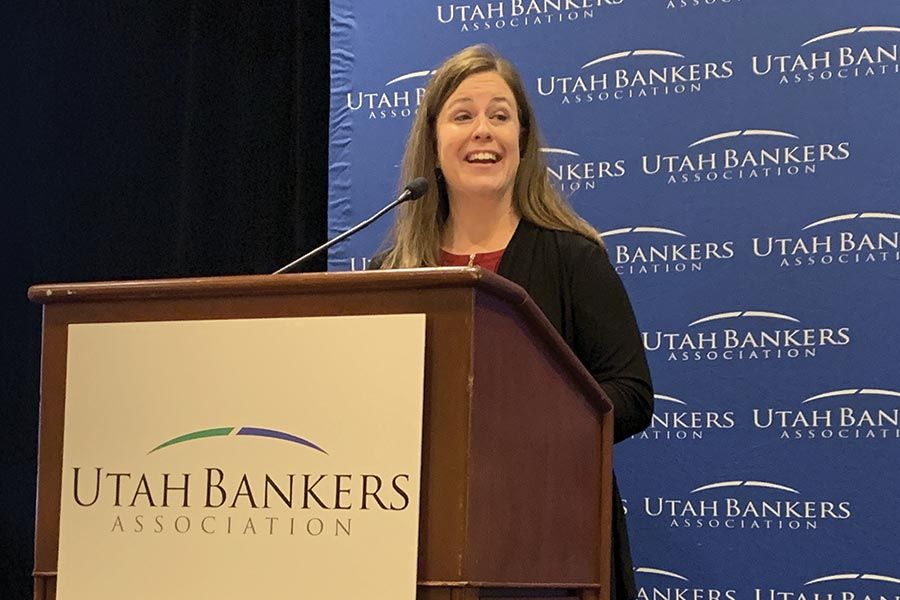 David Kirby
SVP, Director of Business Banking, Practice Pathways, Zions Bank
Kanita Lipjankic
VP, Construction Finance, Celtic Bank
Charlie Machinski
Associate Vice President, Strategic Project Management, Medallion Bank
Mary McBride
VP, Digital Experience & Sales Manager, Bank of Utah
Nathan Mills
VP, Marketing and Training, FinWise Bank
Jeff Morton
VP & Manager, Marketing Division, Regions | EnerBank
Tim Negus
Branch Manager, VP, Zions Bank
Rob Packer
Director of Talent and Learning Development, Altabank
Jared Peterson
Assistant Manager / Loan Officer, Central Bank
Whitney Sanders
AVP, Portfolio Manager, TAB Bank
Melissa Snell
VP/Commercial Loan Officer, Brighton Bank
Lance Stott
Vice President / Lending Manager,
State Bank of Southern Utah
Bruce Sweeten
Chief Credit Officer, Comenity Capital Bank
Jared Taylor
AVP Relationship Manager, Bank of Utah
Cooper Thomas
Director, Deposit Operations, Nelnet Bank
Sommer Uzelac
VP, EB Accounting Manager, Regions | EnerBank
Mike Wells
VP Relationship Manager, Bank of Utah
Justin Willey
Credit Manager, Medallion Bank
Christopher Ziebert
VP, Director of Data Services, FinWise Bank
Eric Zupon
AVP, Credit Analyst, First Utah Bank
There are limited seats remaining for the 2023 Executive Development Program. Classes start on Jan. 19, 2023. For more information on the program and how to register, visit utah.bank.