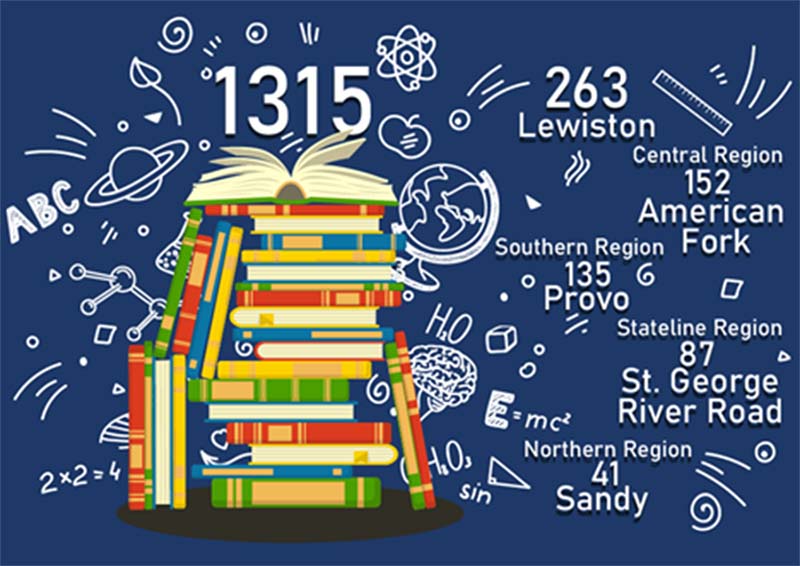 Altabank
Altabank recently completed its annual book drive for Intermountain Health's Reach Out and Read Program. The month-long drive brought in 1,315 books. Studies show that children who read with and to their family members experience greater emotional and intellectual well-being. Reach Out and Read provides books for Intermountain Health pediatricians to give to their patients, aged infant to third grade, to facilitate reading together. Altabank has underwritten the program since 2020.
s nec ullamcorper mattis, pulvinar dapibus leo.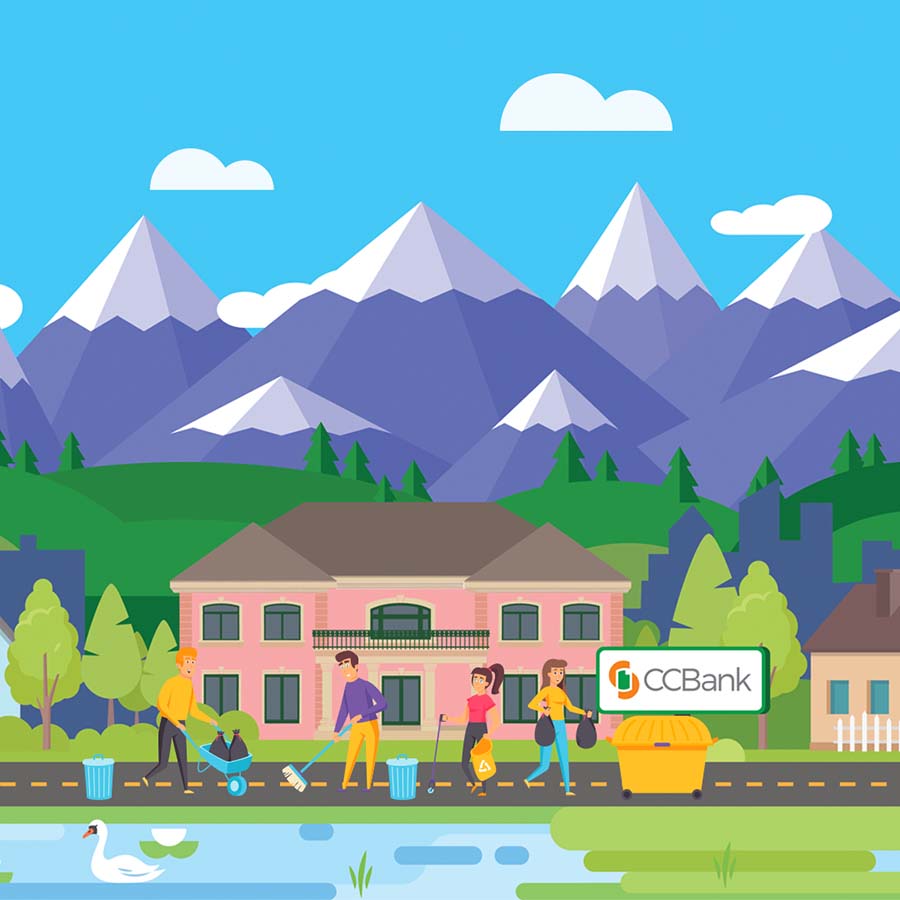 CCBank
CCBank and FHLB of Des Moines Announce New Community Giving for Utah Nonprofits
CCBank joined with the Federal Home Loan Bank (FHLB) of Des Moines to provide $137,000 to eight local Utah nonprofits that will go toward efforts around affordable housing and community development. These funds were distributed to the following nonprofits: Harrington Center for the Arts, The Refuge Utah, NeighborWorks — Mountain Country Home Solutions, Salt Lake Valley Habitat for Humanity, Habitat for Humanity — Utah County, Follow the Flag, The Malouf Foundation, and Boys and Girls Clubs of Utah County.
"CCBank is a longstanding community bank in Utah with a proud tradition of reinvesting in the communities we serve," explained Matt Field, CCBank's President and CFO. "Our nonprofit community does the good work each day of building up our neighbors most in need, and we're very excited to add additional support to these nonprofits as they continue their service to our great state of Utah."
D.L. Evans Bank
D.L. Evans Bank Selected as Recipient of Inaugural MeridianLink Arc Award
D.L. Evans Bank was selected as a recipient of the inaugural MeridianLink® Arc Award during MeridianLink's annual User Forum. The Arc Awards recognize and celebrate financial institutions that leverage MeridianLink solutions in creative ways to solve business challenges, fuel growth, and assist their clients and communities. D.L. Evans Bank implemented the product for their online credit card applications for business and personal customers. This has provided a more seamless experience for their customers and has allowed for more efficient processing.
D.L. Evans Bank Announces Large Donations to Community Non-Profits
D.L. Evans Bank announced that they will be contributing multiple large donations to several community non-profit organizations. To maximize the dollars donated, the bank applied for the Federal Home Loan Bank (FHLB) new matching grant program, which matches up to $3 to every $1 of the D.L. Evans Bank donation. The selected organizations provide many essential community services focused on affordable housing, economic development, and providing services to low-income individuals. The total amount donated was $600,000.
"As community bankers in Idaho and Utah, we are always looking for ways to give back to our communities," said CEO John V. Evans, III. "We are thrilled about this program and the amount we can contribute, in partnership with the Federal Home Loan Bank. These types of initiatives are what make community banking so special and what sets community banks apart. As our founder once said, community banking is just about one thing: helping people and communities grow and prosper."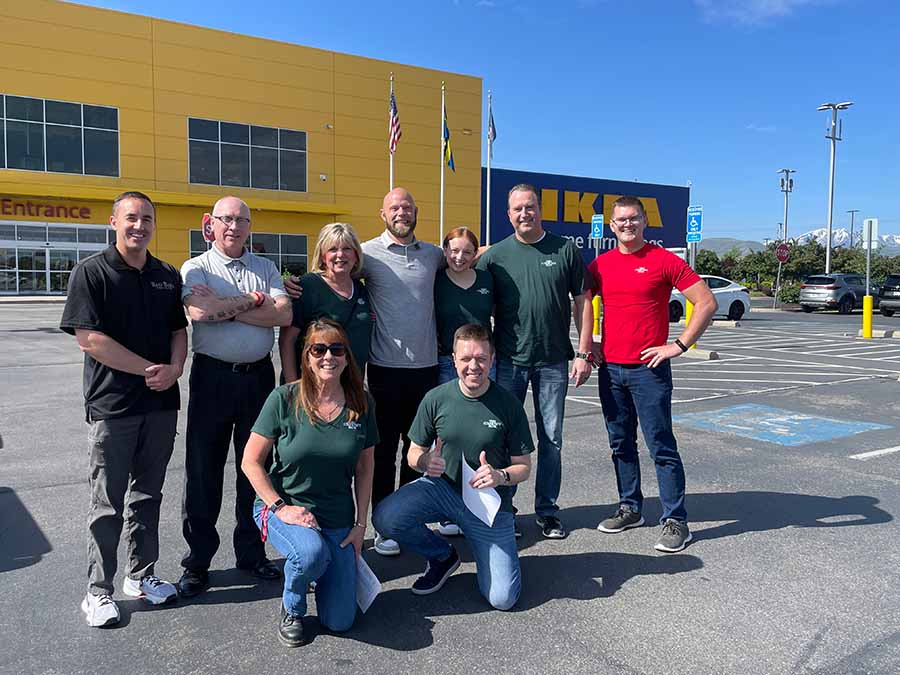 First Community Bank
First Community Bank Partners with Red Barn Farms for Graduate Housing Project
Red Barn Farms, located in Farmington Utah, is a licensed, two-year minimum life skills academy that reinvents lives broken from addiction and crime by teaching honesty, accountability and integrity in a farm setting. The organization needed help furnishing their new graduate housing initiative, which includes six apartments that will be made available to graduates at a subsidized rate. First Community Bank Utah, Division of Glacier Bank contributed $12,000 towards the project and joined forces with Red Barn Staff in May to purchase the needed items. Not only does this initiative help with affordable housing, but it also helps these men get back on their feet and establish a new life!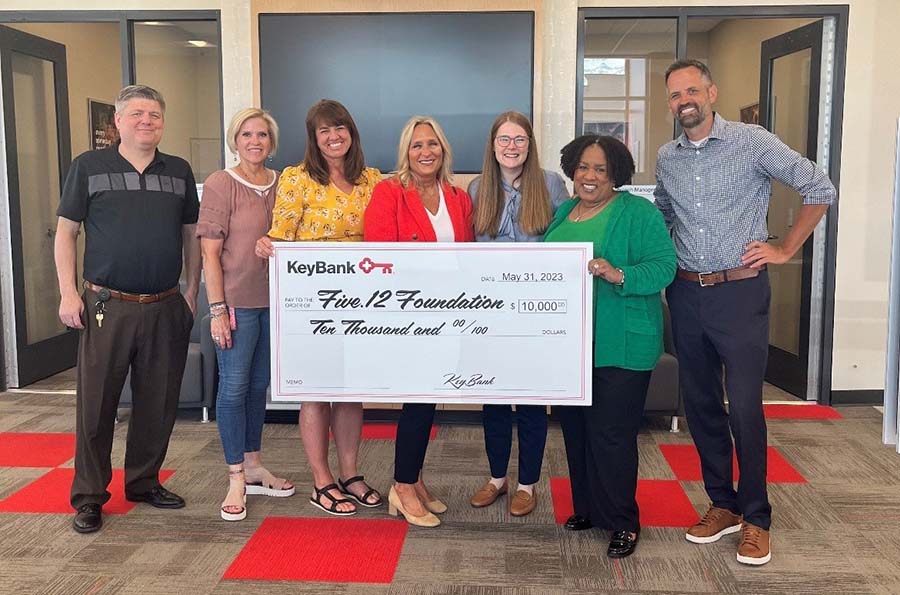 KeyBank
KeyBank's American Fork Branch Celebrates One-Year Anniversary
KeyBank recently commemorated the one-year anniversary of its American Fork branch — the company's first new branch in the Western half of the U.S. in more than a decade. The celebration included a networking event with the branch's business clients and the American Fork Chamber of Commerce, as well as a $10,000 donation to the Five.12 Foundation.
"We've had a great first year in American Fork," said Drew Yergensen, KeyBank Utah Market President and Commercial Banking Leader. "We have really enjoyed meeting and working more closely with our new neighbors, clients and community partners, and we look forward to strengthening those relationships even further in the coming years."
The American Fork branch highlights KeyBank's state-of-the-art financial wellness center model, which is staffed with financial wellness consultants rather than a traditional teller line. All transactions are completed at desks, where consultants also conduct comprehensive financial wellness reviews and discussions. Clients can also meet with specialists in mortgage, investments, business banking and more at the location.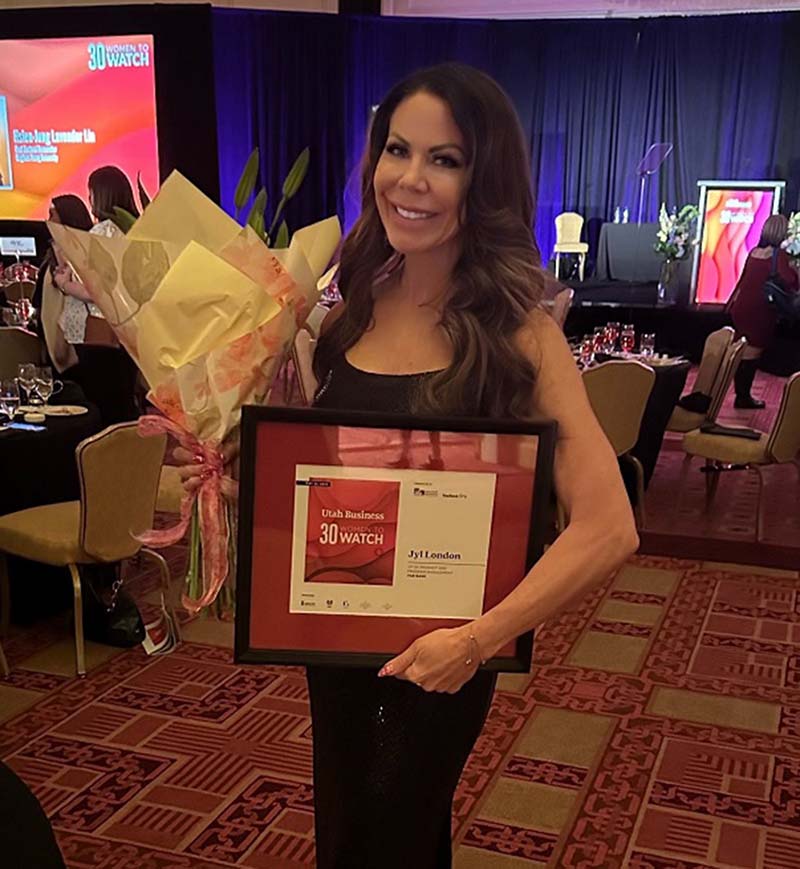 TAB Bank
TAB Bank's Jyl London Honored as One of 30 Women to Watch
TAB Bank VP of Product and Program Management Jyl London was named by Utah Business as one of 30 Women to Watch in 2023. London is also a finalist for a 2023 Banking Tech Awards USA Leadership Award for Woman in Technology (WIT) in the Bank/Financial Institution category.
"Jyl's unmatched ability to set and accomplish goals is having a huge impact on making banking better and easier for TAB Bank customers," said Nilendu Saha, TAB Bank Chief Technology Officer. "She is also a great team leader who cheers on the accomplishments of employees and coaches them to reach their full potential."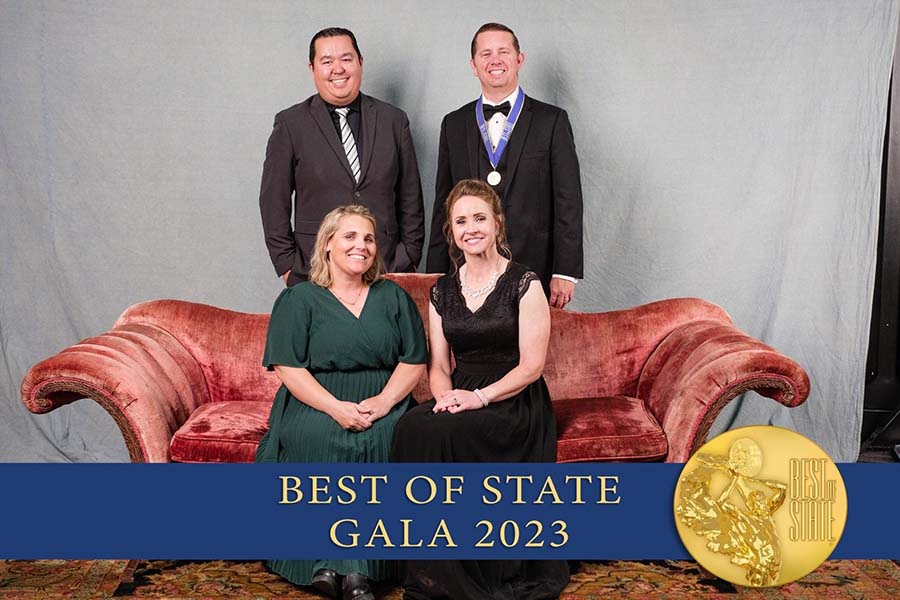 TAB Bank Named Best Community Bank in Utah from the Best of State Awards
TAB Bank was recently named Best Community Bank in Utah by the Best of State Awards. Representatives of TAB attended the Best of State Awards Gala on Wednesday, May 24, to receive the award.
TAB is a technology-driven, digital, online bank serving primarily small and medium businesses, families and individuals nationwide since 1998. Best of State judges considered the bank's following accomplishments in 2022:
Providing almost $25 million in community development loans, investments and approximately $100,000 in grants, donations, and contributions
Creating innovative treasury and deposit management products
Receiving honors from the American Business Awards, Utah Business, GOBankingRates Top 100 Banks, 20 Best Online Banks of 2022, and Bankrate's Best Online Banks of 2022
Serving over 1,500 community service hours
Raising over $475,000 for the Ogden Rescue Mission and helping to provide 200,000 meals to individuals in the community
Supporting more than 30 foundations/non-profit organizations in our local community