Bank of Utah Takes Home Sales and Marketing of the Year Award for its Chow Down Challenge
Bank of Utah's marketing team recently received a Sales and Marketer of the Year (SAMY) award for Best Social Marketing Campaign. Utah Business Magazine that sponsored the awards, recognized Bank of Utah's Chow Down Challenge campaign for the award, which was led by Communications and Marketing Specialist Megan Kenley.
During the Chow Down Challenge, April 15-May 15, Bank of Utah urged the public to order takeout food from struggling local restaurants during the pandemic. The bank gave participating restaurants $20 for every takeout or delivery order photo that customers posted on Facebook, Twitter or Instagram, with the local restaurant's name, location and the tags
#BoUChowDown and @BankofUtah.
Bank of Utah gave nearly $8,000 to local restaurants near their branches throughout the state, as a result of public participation in the bank's Chow Down Challenge. The bank presented checks to participating restaurants in Layton, Clearfield, Roy, Snowville, Smithfield, Tremonton, Hyrum, Logan, Providence, Brigham/Perry, Ogden, Roy, Salt Lake City/West Valley, Riverton, Midway, Lindon/Orem and St. George.
KeyBank Awards $30,000 In COVID-19,
Social Justice Grants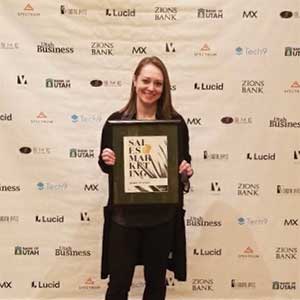 KeyBank has awarded $30,000 to local organizations to help alleviate hardships associated with COVID-19 and to further social justice initiatives in the Salt Lake community. The COVID-19 impact grants were awarded to Eye Care for Kids, People Helping People and The Road Home. KeyBank also awarded a $5,000 social justice grant to the Young Women's Christian Association of Salt Lake City.
"All across KeyBank branches and offices nationwide we are focused on doing our part to lessen the impact of both the pandemic and of social justice issues in the communities where we live and work," said Drew Yergensen, president of KeyBank's Utah market. "It is an honor to do even a small part to support the important and tireless work of our nonprofit partners who are committed to these causes here in Salt Lake."
KeyBank Named to "Best Places to Work for LGBTQ Equality" list
KeyBank has been named to the Human Rights Campaign's 2021 "Best Places to Work for LGBTQ Equality." This marks the 13th time KeyBank has made the list, which recognizes companies that have taken concrete steps to establish and implement comprehensive policies, benefits and practices that ensure greater equity for LBGTQ workers and their families.
Zions Bank Secures $1.4 million in Grants for Affordable Housing Projects in Utah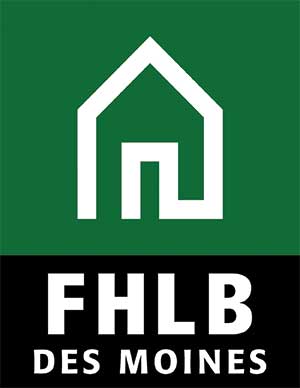 A collaborative effort between Zions Bank and community housing providers will create affordable housing opportunities for more than 100 low-income families and individuals from Brigham City to Green River.
The Federal Home Loan Bank of Des Moines announced in December that $1.4 million in Competitive Affordable Housing Program grants have been awarded to four Utah affordable housing projects. As a member of FHLB Des Moines, Zions Bank was the sponsoring financial institution for each of the four Utah grant recipients.
From construction of new affordable housing to the rehabilitation of existing homes and rental properties, the projects will benefit low-income families, seniors, persons with disabilities, and individuals experiencing homelessness.
"As public and private entities work together to address affordable housing challenges in Utah, we're excited that these grants will help provide much-needed affordable housing options, which are critical to the social, economic and environmental well-being of our communities," said Scott Anderson, Zions Bank president and CEO.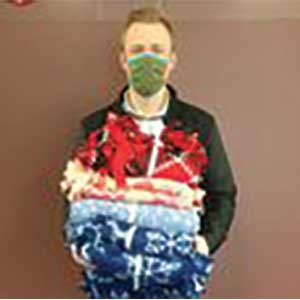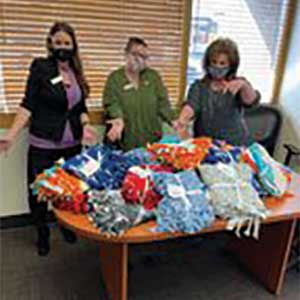 While opportunities to volunteer in-person are still limited, the U.S. Bank Salt Lake City team got creative in how to give back to our community. Our employees created nearly 200 handmade blankets to help keep people warm this winter at The Road Home and Habitat for Humanity in Utah County, Weber County and Salt Lake City. n