Bank of Utah Wins Northern Utah Silver Award and The Best of Southern Utah 2021
Bank of Utah, a community bank with $1.9 billion in assets, was recently honored as a recipient of the Best Bank of Northern Utah Silver Award for its Cache and Box Elder County locations and won The Best Home Loan Office of Southern Utah 2021 for the third year in a row for its St. George home mortgage division.
"We are grateful to our customers and professional business partners who are responsible for this honor," said Douglas L. DeFries, president of Bank of Utah. "This past year has been full of challenges for everyone, and we appreciate our dedicated staff who have continued to offer exceptional service during this pandemic."
Award recipients for Cache Valley Media Group's Best of Northern Utah and Canyon Media's Best of Southern Utah are selected based on community responses and voting.
TAB Bank Creates Open Banking Platform and Streamlines Lending Processes with MuleSoft
MuleSoft, a provider of the world's #1 integration and API platform, announced that TAB Bank is using MuleSoft to build its open banking strategy and grow an ecosystem of partners. TAB Bank is a modern, digital-only bank specializing in serving small and medium enterprises (SMEs) that account for most businesses in the United States. TAB Bank's online-only customer base depends on digital experiences that are easy-to-use and connected. With MuleSoft's Anypoint Platform™, TAB Bank can quickly meet customer expectations, now processing SME loans 60x faster than before.
TAB Bank Provides Transportation Factoring Company in Michigan with a $5 Million Rediscount Credit Facility
TAB Bank is pleased to announce it has provided a $5 million rediscount credit facility for a trucking factoring company located in Michigan. The facility is based on a multi-year agreement and will provide the means necessary to grow and expand the company's growing portfolio.
The company was primarily looking for a funding partner with experience in lending to and financing companies in the trucking industry. Their search led them to TAB Bank.
U.S. Bank Helps Launch the newest expansion project for the Suazo Business Center in Ogden.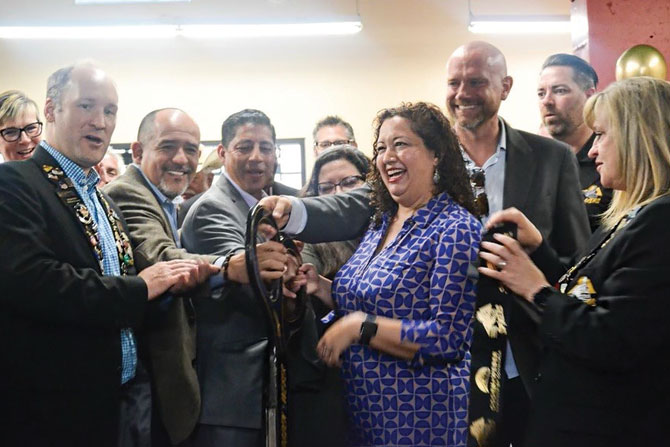 U.S. Bank Foundation helped launch Suazo Business Center's newest expansion project in Ogden with their new Business Information Center. Working in partnership with the City of Ogden and Weber State University, the Center's purpose is to help recruit individuals in the area's underserved community – Latinos, Blacks, other communities of color, women, and low-income entrepreneurs – who desire to start or expand a business. Suazo aims to help entrepreneurs navigate and understand the complexities of running a business through their bilingual services, specifically for communities that have historically lacked small business support.
Zions Bank Celebrates Opening of Garden City Branch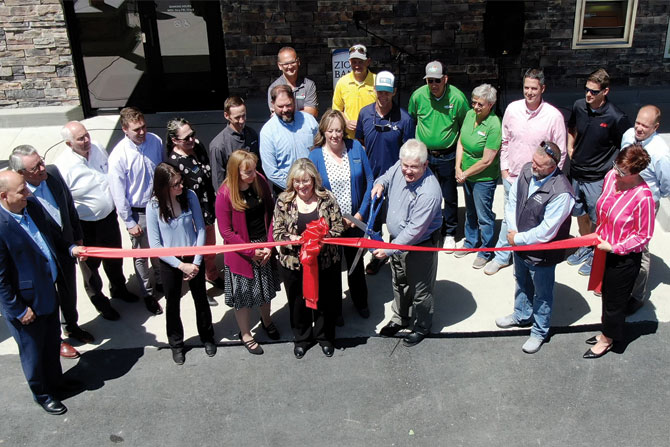 Together with Garden City government and business leaders, Zions Bank celebrated the grand opening of the city's only full-service bank in June. A ribbon-cutting ceremony for Zions Bank's Bear Lake Garden City branch, located at 557 North Bear Lake Blvd., was held on June 10.
Part of a new 40,000-square foot development includes Mike's Market, Ace Hardware, Beans & Brews, and Chevron. The new branch brings a banking presence to the growing resort town. It boasts enhanced digital features, including two ATMs that can deposit up to 15 checks or 50 bills at once and transfer funds between accounts.
"The importance of this branch in Garden City is monumental," said Steve Allred, Zions Bank's Garden City branch manager. "Residents here have gone without an actual, physical banking location for many, many years. For Zions Bank to come here, it's really important to the people of Garden City as well as for local businesses."