Celtic Bank Helps Launch the First Ever Craft Lake City Business Academy
Celtic Bank was pleased to sponsor the Craft Lake City Business Academy to provide local artist/entrepreneurs with the support and skills they need to launch their creative businesses. In addition to sponsoring businesses who could otherwise not attend, Celtic Bank also helped create content and taught courses for the five-week program, which included creating a business plan, financial forecasting, and effectively accessing and utilizing business credit. Over 20 entrepreneurs participated in the academy and launched their product at the 13th Annual Craft Lake City DIY Festival. Celtic Bank looks forward to continuing this partnership to improve access to the knowledge and resources needed to help our local businesses grow!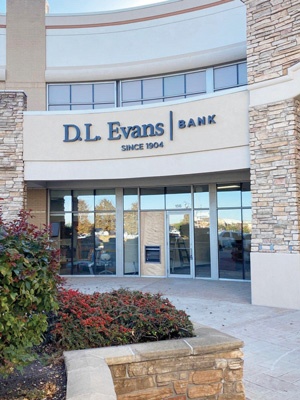 D.L. Evans Bank announced the opening of their newest branch in Murray (156 East Winchester Street), a full-service location, offering a full range of banking products and services. John V. Evans Jr., President and Chief Executive Officer of D.L. Evans Bank said: "We are excited to continue our Bank expansion in Utah. We have been able to serve our customers and communities with branches in Tremonton, Brigham City, Logan, South Ogden and now Murray.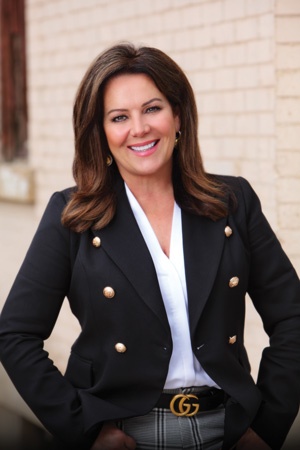 The Murray branch is under the leadership of Julie Taylor, Vice President Branch Manager, who joins the D.L. Evans Bank team with 35 years of finance and banking experience. Also joining the Murray branch, Steve Ayers has been appointed to Vice President Commercial Loan Officer.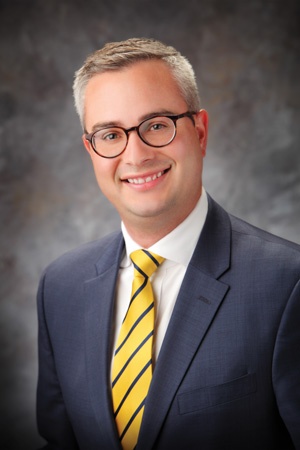 D.L. Evans Bank also announced the opening of the new branch in Layton (360 East Gentile Street), scheduled to open early next year. Jordan Harrison has been promoted to Vice President Branch Manager for the Layton branch. He has over 14 years of financial experience and was previously Vice President Commercial Loan Officer at the South Ogden branch, and Fred Pettersson has been appointed to Vice President Commercial Loan Officer.
EnerBank USA a Winner of the Utah Top Workplaces 2021 Award
EnerBank USA®, now part of Regions Bank's Consumer Banking group, has been awarded a Top Workplaces 2021 honor by the Salt Lake Tribune. The list is based solely on associate feedback gathered through a third-party survey, administered by employee engagement technology partner Energage LLC. The anonymous survey uniquely measures 15 culture drivers that are critical to the success of any organization, including alignment, execution, connection, and more.
"A positive and engaging workplace is the result of not only a clear and intentional strategy, it's the result of having people who are passionate about their work and strive every day to reach higher for our customers while delivering exceptional service," said Charlie Knadler, longtime EnerBank leader and now head of Consumer Home Improvement Lending at Regions Bank.
In 2020, First Community Bank launched their Community Spotlight Program which allows bank customers a chance to give back to local nonprofits through donation and service. Nonprofit spotlights were rotated on a quarterly basis. The bank donated toward these organizations on behalf of bank customers whenever new accounts were opened in branch or online. In 2021, FCB was able to spotlight Safe Harbor Shelter (Davis County), People Helping People (Salt Lake County), Wasatch Community Gardens (Salt Lake County) and Open Doors (Davis County), donating $36,180 on behalf of bank customers. Brady Stratton, SVP of Marketing at First Community Bank remarked saying, "So many needs exist in our state that often go unnoticed by our communities. Our Community Spotlight Program aims to bring awareness to the organizations that are making such a profound impact and offer our customers a way to give back. As we all come together, we are able to build our communities one dream at a time."
KeyBank Makes Top 50 Companies For Diversity List
In recognition of its continued commitment to and advancement of diversity, equity, and inclusion practices, KeyBank has earned the #23 place on the 2021 DiversityInc "Top 50 Companies for Diversity" list, improving 12 spots from #35 in 2020. This year's recognition marks the 12th time, and eighth consecutive year KeyBank was named a Top 50 Company.
"I am thrilled to celebrate KeyBank's recognition alongside so many companies making great strides in creating workforces where every dimension of diversity is embraced, equity is an expectation, and inclusion is a cultural norm," KeyBank Chief Diversity, Equity, and Inclusion Officer Greg Jones shared. "Today, we celebrate this honor, and remain forward-thinking about how we will continue this important work."
KeyBank Completes Art Castle GoFundMe Goal
On Saturday, October 23, KeyBank celebrated with the Art Castle as they reached their GoFundMe goal with a lively afternoon of free food from food trucks, performances and activities for children. Attendees had the opportunity to learn more about the grand vision of saving an historic building while creating a place for art on the West Side. Through their Follows Your Lead Program, KeyBank completed several GoFundMe goals across the country. This program provides meaningful assistance to small businesses and community groups, including ones that are women and minority owned.
Nelnet Bank's "Learn to Dream" Scholarship Program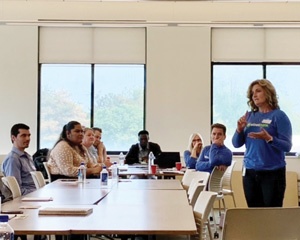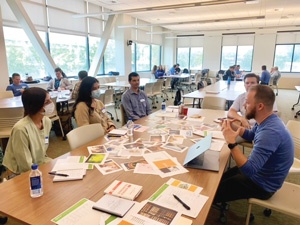 Established by Nelnet Bank as part of its CRA Strategic Plan, and through an initial gift from the Nelnet Foundation, the Nelnet Bank "Learn to Dream" Scholarship Program was launched in summer 2021 with the hope to change the lives and professional trajectories of students from low- to moderate-income families in the Bank's CRA assessment area by removing some cost barriers for students who wish to pursue higher education.
Nelnet Bank partnered with Salt Lake Community College, Davis Technical College, and Tooele Technical College to award qualifying students with much needed funds to use toward tuition, textbooks, course kits, supplies and subscriptions. The Program's first year culminated in a service event where scholars and Nelnet Bank employees participated in career and financial literacy coaching.
The initial impact and program results are encouraging: 46 scholars, 61% first generation college students, 50% people of color, and 50% female. Nelnet Bank is excited to expand the program in 2022 with increased funding, individual coaching, and access to financial wellness tools.
Zions Bank Wins ABA Brand Slam Award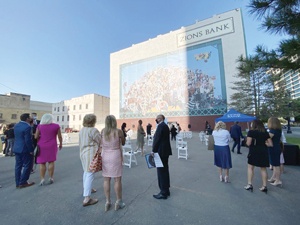 The American Bankers Association recognized Zions Bank with a Brand Slam Award at its annual Bank Marketing Conference in September. Zions Bank won in the "Public Relations/Community Engagement Activity" category for "generating positive buzz and fostering goodwill in the community" through its "Utah Women 2020" mural.
Unveiled on Women's Equality Day in 2020, the mural pays tribute to the pioneers who shattered glass ceilings and made an indelible mark on the Beehive State in politics, education, business and philanthropy.
ABA Brand Slam celebrates the nation's best in bank marketing initiatives in seven different categories
Zions Bank Receives National Certification for No-Overdraft-Fee Account
Zions Bank has achieved Bank On certification for its no-overdraft-fee deposit account from the Cities for Financial Empowerment Fund. The product, called OnBudget Banking, is designed to help consumers more predictably manage their funds and save money on expensive products offered by financial services firms outside of the banking industry.
The product fills a gap for segments of consumers, including the unbanked and underbanked, who cite in a 2019 FDIC survey common reasons for using nontraditional deposit accounts outside the banking industry, like not being able to meet the minimum balance requirement and unpredictable fees.
"Bringing financial solutions to consumers on all rungs of the economic ladder is an industrywide effort to promote economic inclusion," said Scott Anderson, Zions Bank president and CEO. "Without access to a basic deposit account such as OnBudget Banking, families often turn to costly alternatives like payday lenders and check-cashing services, which leave them stuck in a cycle of debt."
An estimated 5% of U.S. households are unbanked, meaning no one in the household has a checking or savings account, while another 11% are underbanked, lacking sufficient access to mainstream financial services, according to the FDIC.