On Sept. 10, 2020, we were finally able to hold our first in-person event! Following all local rules and guidelines, wearing masks and practicing social distancing, we held our first face to face event.
What better place to practice social distancing than the golf course? With registration starting early, we were able to stagger participants so they would not have to gather in large groups. After checking in, golfers grabbed their cart mate, a boxed breakfast and headed to their hole to tee off. Shotgun start started right at 8:30 a.m.
Bankers and business partners got to enjoy each others company, all while playing a round of golf together. Those business partners who opted to not golf had the opportunity to sponsor a hole. They were able to set up a tent and table and talk to each golfer as they played the hole.
After the participants finished golfing, they turned in their scorecards and were on their way. At 4:00 p.m., they had the chance to log in to a zoom meeting where they could listen to our sponsor's pull names for the various prizes they were giving away. The winners of the tournament, longest drive and closest to the pin were announced and will receive their prizes in the mail.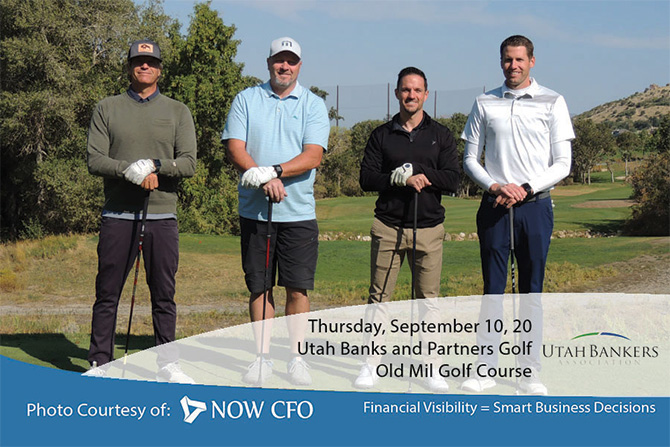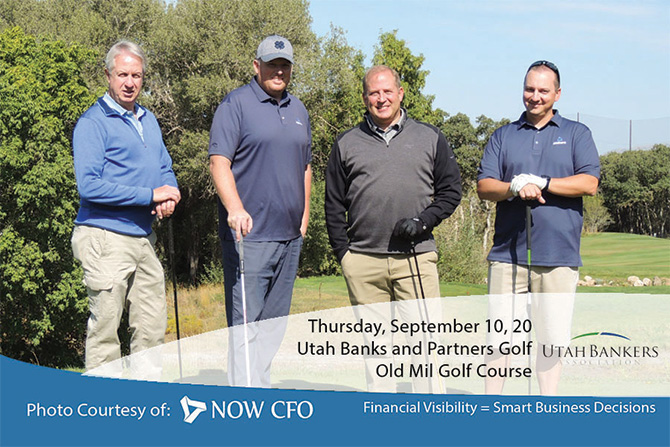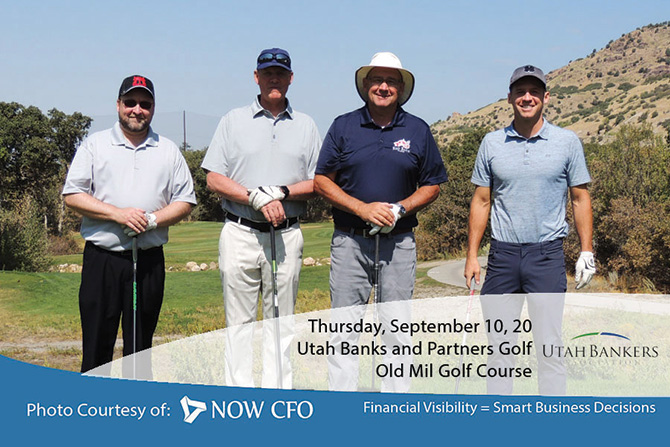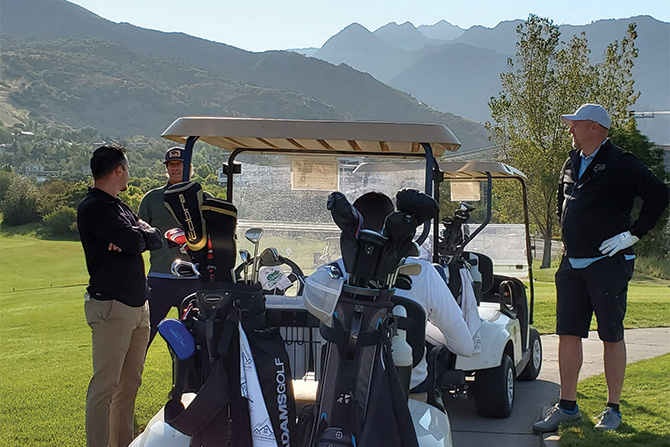 We want to congratulate the winning team of this year's golf tournament, from Altabank, Jason Price, Sam Taylor, Steve Drakulich and Dale Smith. In second place, from Brighton Bank, Jeff Simmons, Steve Racker, Michael Jensen and Rob Bowen. And in third place, we had Don Saunders, D.A. Davidson, Scott Simmons, Marlin Business Bank, Travis Betenson, First Electronic Bank and Ephraim Olson, EnerBank USA.
We also had a few contest winners! For the Longest Drive, the winner was Travis Betenson, First Electronic Bank. Closest-to-pin winner, Sam Taylor, Altabank and Ephraim Olson, EnerBank USA. Congratulations to all our winners!
With last year's tournament having been rained out, we were all excited when it turned out to be sunny and warm — the perfect day to golf. We want to thank everyone who came out to support the UBA in this event, and we look forward to seeing everyone again next year!
The Utah Bankers Association